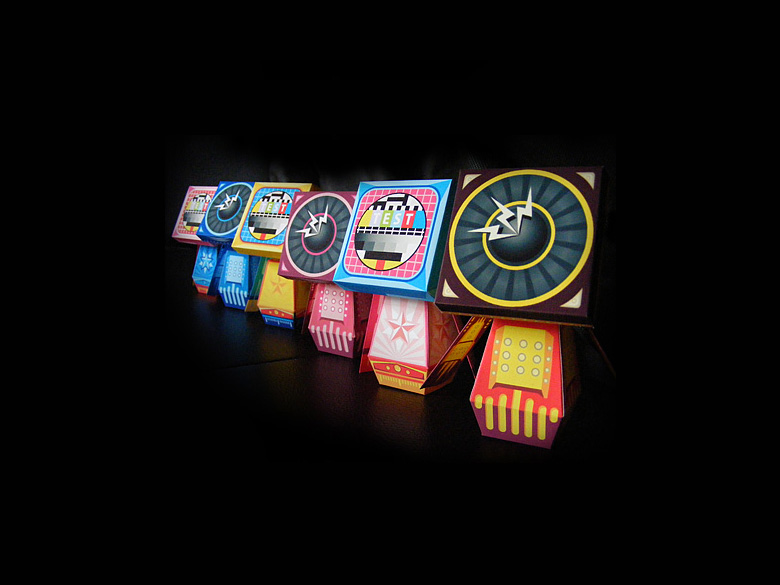 Papertoy Usage
All paper toys patterns in this site are for personal use only !
Please don't use it for commercial purpose.
Thanks! You are Awesome!
These papertoys exclusive made for "Provocative Day" event (16 May 2009) organized by Provoke Magazine & Binus International School. The event all about Creative Activities, from writing, blogging, papertoys designing workshop for high school students and also lomography & papertoys exhibition.
if you have already build the toy, just flip the head / body.. they can be an input (camera/microphone) or be an output (television/speaker)