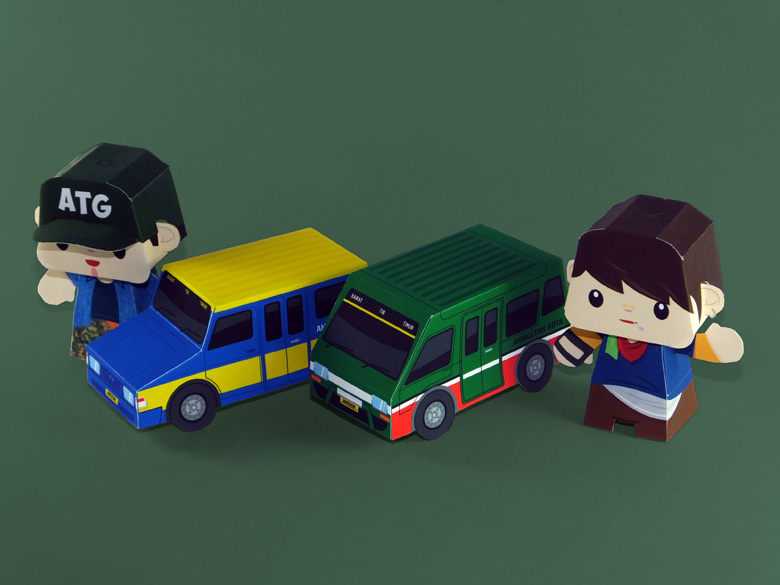 Collaboration work with Oray Studios & InMotion Studios for Angkot The Game Flyer at Tokyo Game Show 2014.
"The term "angkot" is derived from the the words angkutan kota, or city transportation, and is used to describe the little beat-up minibuses that terrorise the streets of most cities in Indonesia. In some cities the term angkot is replaced by terms such as bemo, mikrolet and sudako, but the underlying principle of this form of basic transportation is the same — a small bus with no fixed stops that travels along a pre-determined route. Generally these minibuses will travel to and from terminals that often offer connections to destinations further afield. The great thing about this is that if you need to get to a train station, intercity bus terminal or other transportation hub, it's likely that an angkot will be heading that way and it's just a matter of asking someone where the nearest angkot departs from. — http://www.travelfish.org"
Information
Papertoy Usage
All paper toys patterns in this site are for personal use only ! Please don't use it for commercial purpose. Thanks! You are Awesome!